Back to the list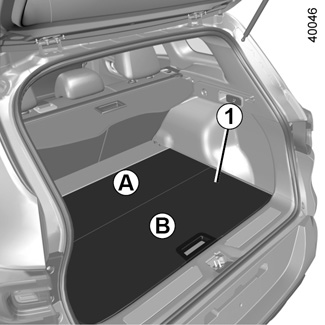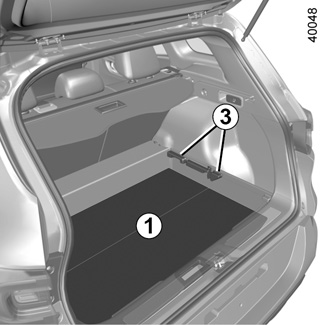 Mobile floor 1
(depending on the vehicle)
It is made up of two independent and interchangeable parts, A and B. The smooth side is easy to clean.
Flat position
It allows you to have a flat floor by folding down the back of the rear bench seat.
The mobile floor is positioned on supports 3.
Intermediate position
This enables you to compartmentalise the boot into two separate spaces.
- Remove the part B of the mobile floor;
- place it in the boot using the runners provided 2.
Storage position
This allows for more space to store things in the boot.
- Remove part B then part A of the mobile floor1;
- place part A in the luggage compartment under the supports 3 then part B.
Maximum load allowed on the mobile floor when flat: 50 kg evenly distributed.
Bag hooks 4
Maximum weight per hook: 5 kg.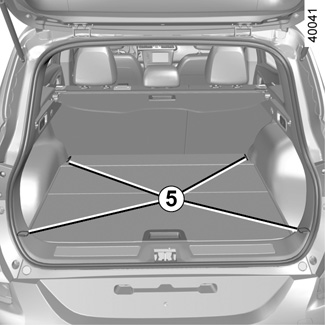 Anchorage points
Attachment points 5
If your vehicle is not equipped with anchorage points, you can get them from an authorised dealer.