Back to the list
OUTSIDE AIR QUALITY AND DEODORISATION FUNCTION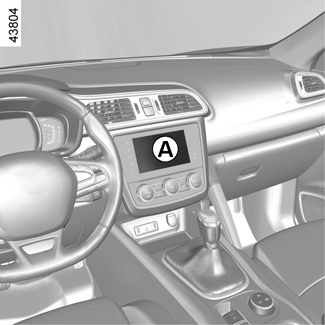 With the air conditioning switched on, from the screen A, select Menu, Vehicle, Take care.
Outside air quality
The quality of the air in the vehicle is shown by an explanatory text and animation on the multimedia screen.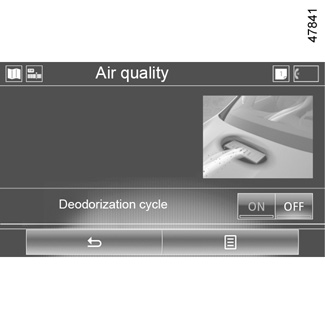 Deodorisation function
This reduces unpleasant odours in the passenger compartment.
Deodorization cycle
- ON: helps to reduce the unpleasant odour more quickly in the passenger compartment,
- OFF: stop the function.
Note:
The function is on a timer. It stops automatically after a few minutes.
Please refer to the multimedia instructions for further information.