Back to the list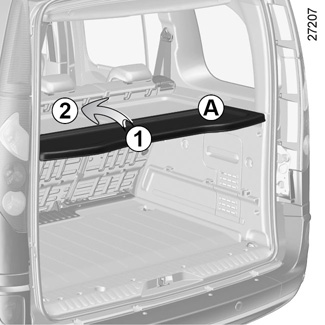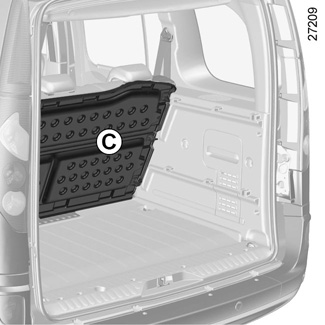 The luggage compartment cover is made up of two rigid sections.
There are three possible positions:
- top position A;
- bottom position B (depending on the vehicle).
In both cases, you can fold section 1 onto section 2 by lifting it as shown by the arrow.
- The storage position C (depending on the vehicle).
To store the luggage compartment cover, position it in the runner against the rear bench seatback.
Do not place any objects, especially heavy or solid objects on the luggage cover. These may pose a risk to the vehicle occupants if the driver has to brake suddenly or if the vehicle is involved in an accident.