Back to the list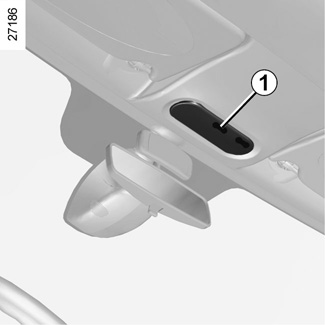 Courtesy lights
Pressing switch 1 gives:
- permanent lighting;
- intermittent lighting, which comes on when a door is opened. It goes out when the doors concerned are properly closed;
- immediate switching off.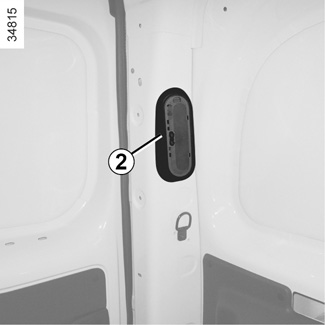 Luggage compartment light 2
Tilt the switch 2 for permanent lighting.
Special features
Depending on the vehicle, remote unlocking of the doors triggers timed lighting of the passenger compartment. If one of the front or rear doors is opened, the period for which the light is switched on will start again.
Then the courtesy light and the luggage compartment light dim and go out.
The lighting timer will cut out for various reasons:
- if a door has been open for 15 minutes;
- if all the doors have been closed for 15 seconds or 5 minutes, depending on the vehicle;
- when the ignition is switched on.