Back to the list
HEADLIGHTS: front fog lights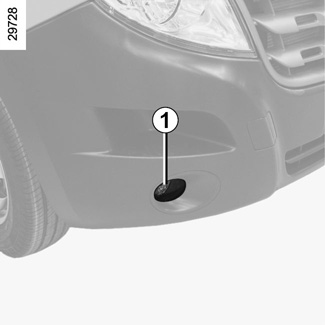 Fog lights 1
Consult an approved dealer.
The bulbs are under pressure and can break when replaced.
Risk of injury.
Any operation on (or modification to) the electrical system must be performed by an approved dealer since an incorrect connection might damage the electrical equipment (harness, components and in particular the alternator). In addition, your Dealer has all the parts required for fitting these units.