Back to the list
Front sun visor
Lower the sun visor 1 on the windscreen or unclip it and lower it over the side window.
Vanity mirror
Lift the cover 3.
The light 2 switches on automatically.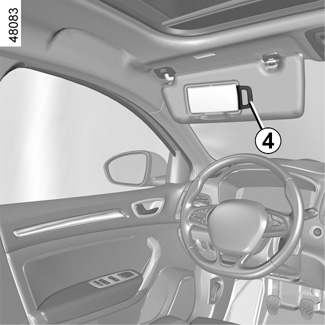 Ticket holder 4
Can be used to hold motorway toll tickets, maps, etc.
When driving, ensure the courtesy mirror cover is closed. Risk of injury.