Back to the list
HEATING AND AIR CONDITIONING SYSTEM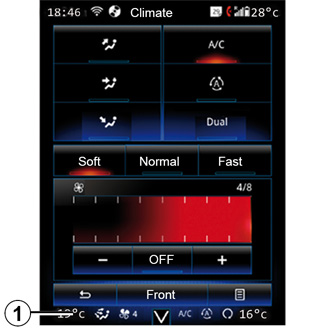 Heating and air conditioning system
You can open the air conditioning menu from the multimedia screen by pressing area 1.
For further information on the air conditioning settings, which depend on the equipment level, refer to the section on "Climate" in your vehicle user manual.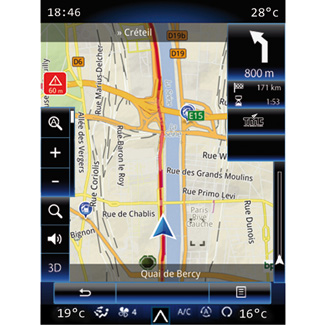 At any time, you can return to the various multimedia system menus by pressing area 1 again.
This area continuously displays the temperature, the function and ventilation speed that you have selected.
Vehicles equipped with mode ECO
Once activated, ECO mode may reduce air conditioning performance. Refer to the eco-driving information in the "Driving Advice" section of your vehicle's user manual.