Back to the list
CLOCK AND EXTERIOR TEMPERATURE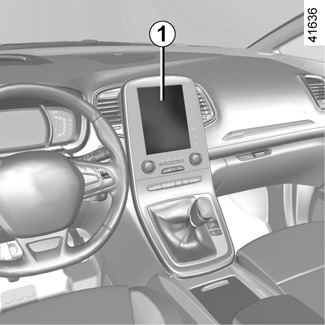 The time and/or external temperature are displayed on the multifunction screen 1
Refer to the handbook for the equipment.
External temperature indicator
Special note:
When the exterior temperature is - 3 °C to + 3 °C, the °C characters flash (signalling a risk of ice on the road).
External temperature indicator
As ice formation is related to climatic exposure, local air humidity and temperature, the external temperature alone is not sufficient to detect ice.
If the electrical supply is cut (battery disconnected, broken supply wire, etc.), the clock will automatically go back to the right time after a few minutes once the system is capable of receiving information GPS.