Back to the list
OUTSIDE AIR QUALITY FUNCTION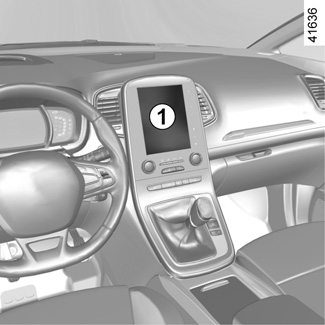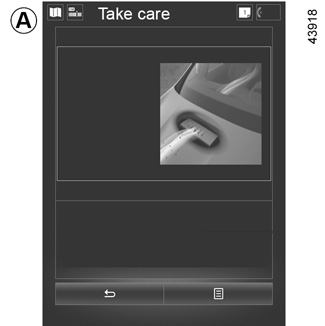 With the air conditioning switched on, from the multimedia screen 1, select "Menu", "Vehicle", "Take care".
Outside air quality
Air quality is shown on the multimedia screen 1 by visual A or visual B, depending on the vehicle.
Visual A
Air quality is shown by an animation and an explanatory text.
Visual B
Air quality is indicated by a graph. Three colours indicate the air quality level (from the cleanest to the most polluted):
1 (blue)
2 (light grey)
3 (grey)
Please refer to the multimedia instructions for further information.