Back to the list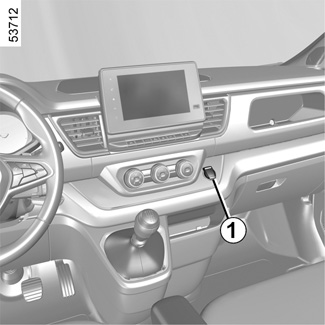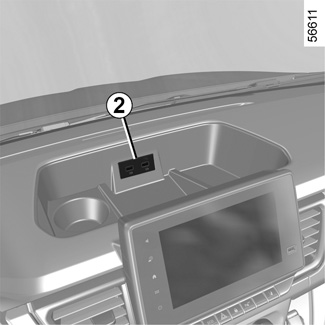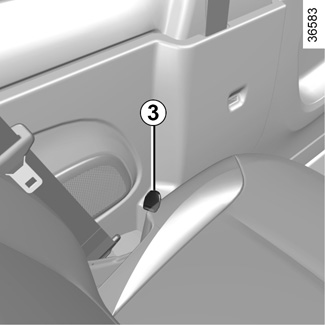 Accessories sockets
The 1 socket and, depending on the vehicle, the 2, 3 and 4 sockets are designed for connecting accessories which have been approved by our Technical Department. Their power level should not exceed 120 Watts (12 V).
Before leaving the vehicle, ensure that you always disconnect all devices from the accessories sockets to avoid possible malfunctions (discharged battery, locking the opening elements not possible etc.).
Connect accessories with a maximum power of 120 Watts (12 V) only.
When several accessory sockets are used at the same time, the total power of the connected accessories must not exceed 180 watts.
Fire hazard.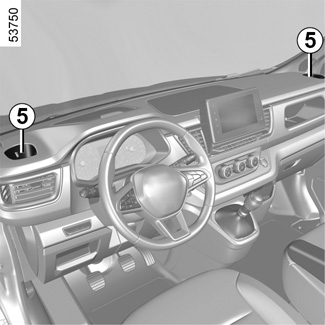 Cup holders 5 and 6
This can be used to store a mobile ashtray, drink cans, etc.
If your vehicle is not fitted with a cigar lighter and an ashtray, these can be obtained from an approved Dealer.