Back to the list
INTERIOR LIGHTING, SUN VISOR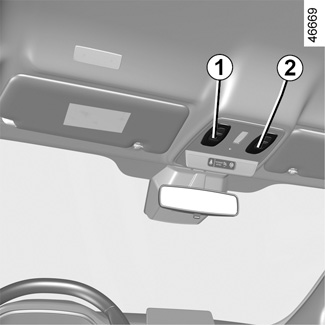 Map reading light
(depending on the vehicle)
Press switch 1 of 2 for:
- permanent lighting;
- lighting switches off immediately.
Note: on vehicles fitted with a multimedia screen, you can use the multimedia screen to deactivate/activate the reading lights which switch on when the doors or luggage compartment are opened. VEHICLE SETTINGS CUSTOMISATION MENU.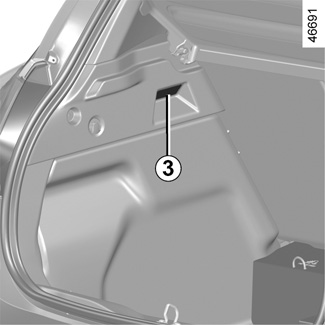 Luggage compartment light
Light 3 comes on when the luggage compartment is opened.
Unlocking and opening the doors or tailgate switches on the timed courtesy lights and lights.
Sun visor
Lower the sun visor 4 over the windscreen or unclip it and turn it over the side window.
Courtesy mirrors
Slide cover 5.
The light 6 switches on automatically.