Back to the list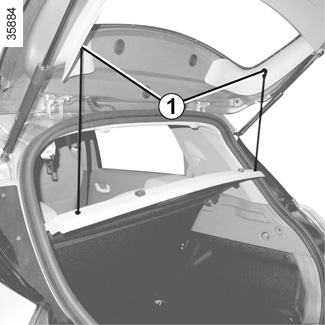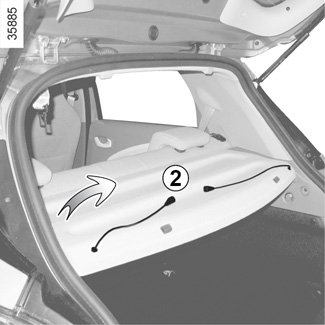 Rear parcel shelf
To remove:
- lower the rear headrests;
- unhook both straps 1;
- lift the shelf 2 upwards to unclip;
- push the shelf 2 inwards and turn it;
- pull the shelf towards you.
To refit, proceed in the reverse order to removal.
Maximum weight on rear parcel shelf: 2 kg, evenly distributed.
Do not place any objects, especially heavy or hard objects, on the parcel shelf.
These may pose a risk to the vehicle occupants if the driver has to brake suddenly or if the vehicle is involved in an accident.