Back to the list
REAR LIGHTS: changing bulbs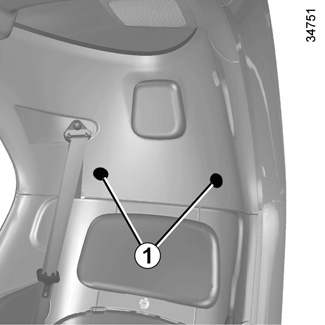 Reversing/side and brake lights
From inside the vehicle:
- unclip covers 1 using a flat-blade screwdriver or similar;
- unscrew using a Torx tool.
From outside the vehicle:
- release the light unit by pulling it backwards;
- unscrew bulb holder 2 or 3 and replace the bulb.
Note: ensure that the cable is in place before inserting the light unit.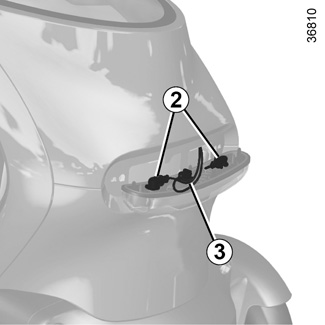 Side light and brake light 2
Bulb type: P21/5W.
Reversing indicator light 3
Bulb type: PY21W.
Refitting
To refit, proceed in the reverse order, taking care not to damage the wiring.
The bulbs are under pressure and can break when replaced.
Risk of injury.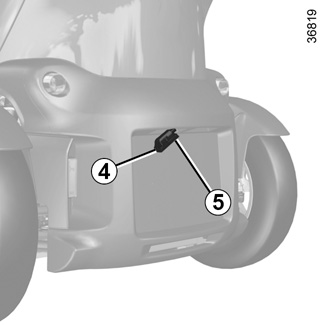 Number plate lights 5
- Unclip light 5 by pressing tab 4;
- remove the light cover to gain access to the bulb.
Bulb type: W5W.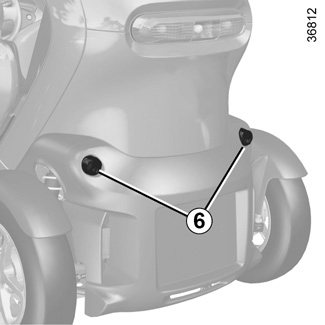 Direction indicators 6
Please see an authorised dealer.